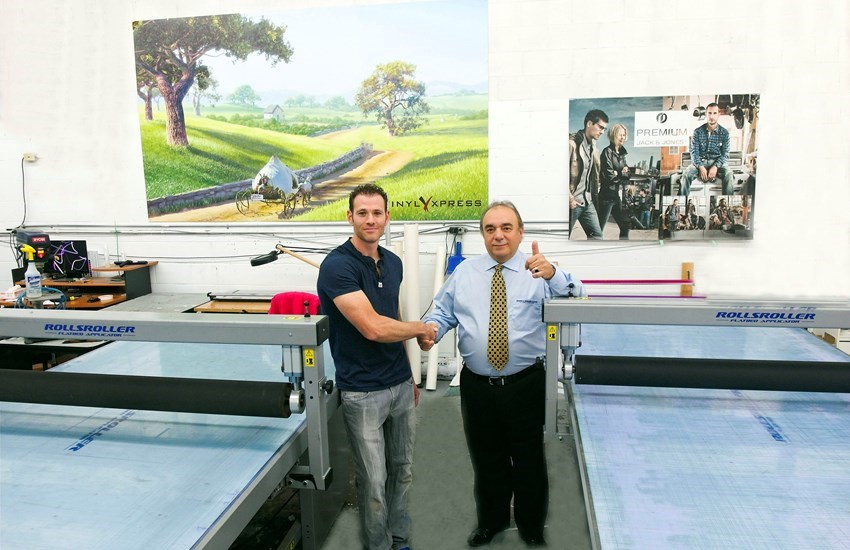 Vinyl Xpress Inc.
We use the ROLLSROLLER Flatbed Applicator (application table) for all aspects of our production. From basic premasking, to laminating, to mounting. We purchased our first 10' table a ROLLSROLLER 340/145 Basic about 2 years ago. Our production speed and capacity instantly grew. We purchased our 2nd 12' table a ROLLSROLLER 400/145 Basic 1 year later. I cannot recommend this table enough. It truly makes every job easier to manage and faster to produce. This is by far the best piece of equipment we have purchased.

Tal Kasimov
Vinyl Xpress Inc.
Concord, Ontario
ROI: 9 months
Company: Vinyl Xpress Inc.
Country: Canada
Model: ROLLSROLLER Regular
Year of purchase: 2011
Need advice? We can help you!
Fill in your details and our experts will contact you!