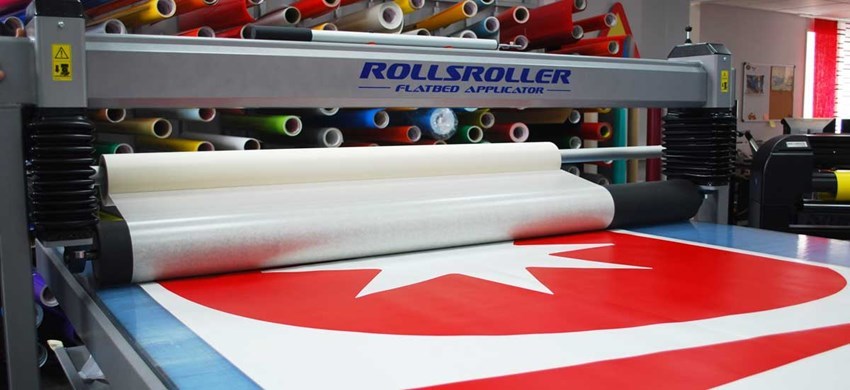 How to apply transfer tape and application tape
Transfer tape applicator simplifies pre-masking. ROLLSROLLER makes it simple to apply transfer tape and application tape by only one person.
Transfer tape or application tape
Transfer tape, also known as application tape or pre-mask.
There are many different types of application tape on the market. Clear tape and paper tape. For indoor our outdoor applications. For cut vinyl or digital prints. Whatever transfer tape you are normally using you can use that same tape in the ROLLSROLLER.
Transfer tape applicator
ROLLSROLLER® Flatbed Applicator is a transfer tape applicator for every sign maker. It enables a single person to apply application tape, transfer tape and pre-masking tape. Use the application tape holder on the Glide beam for easy application. Pre-masking is no longer a problem. One operator can apply the premask application tape without getting any wrinkles.®
ROLLSROLLER is the sign making flatbed applicator for every signmaker.
Applying transfer tape easy and efficient with ROLLSROLLER®
Applying application tape to ECOF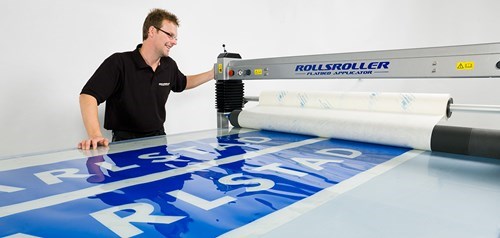 Need advice? We can help you!
Fill in your details and our experts will contact you!