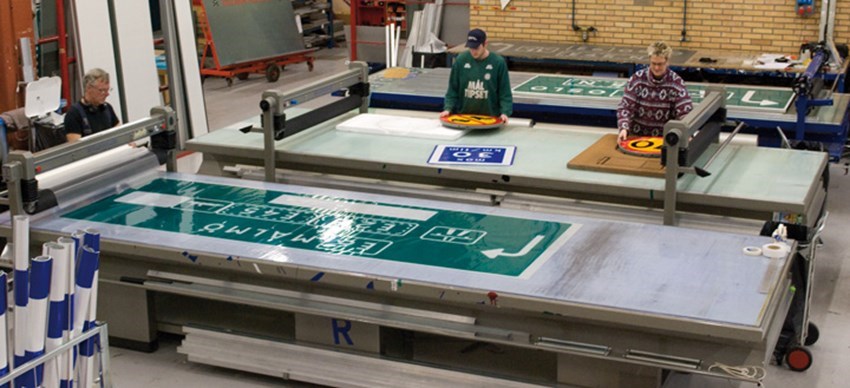 "EACH EMPLOYEE HAS THEIR OWN ROLLSROLLER"
Ann Ljungström Production manager, Plast & Plåt Vägmärken AB, Sweden
ROLLSROLLER is easily our best investment
When you making large signs ROLLSROLLER is far more productive and produces better results than traditional methods.
"We used to apply the material to our signs by hand. Needless to say, it's physically demanding work – especially when you're making big signs. Now each employee has their own ROLLSROLLER. It's more ergonomic, far more productive and produces better results.
We've also purchased a large ROLLSROLLER with two glide beams, where two people can work together to make small signs. The ROLLSROLLER is also very flexible. We don't only make road signs; we make all sorts of other signs as well, and our ROLLSROLLER is indispensable for all of them. It's easily our best investment."
Ann Ljungström
Production manager, Plast & Plåt Vägmärken AB, Sweden
Need advice? We can help you!
Fill in your details and our experts will contact you!