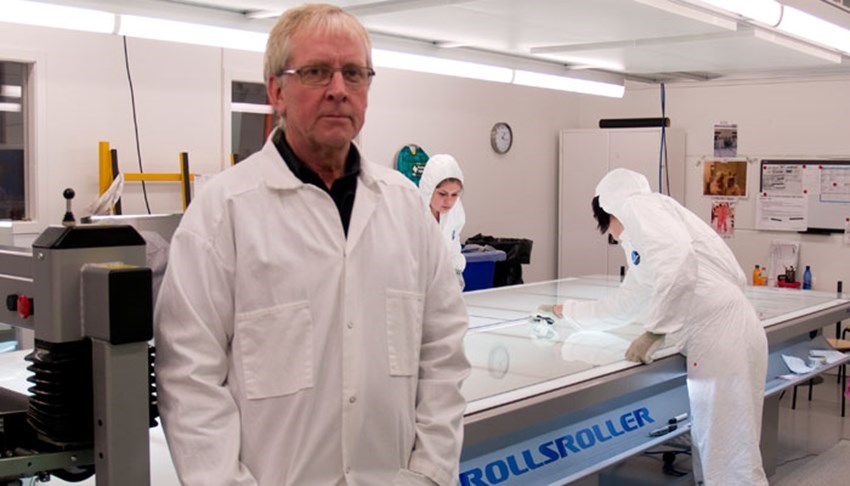 "The perfect machine for lamination on glass"
Lennart Mellberg, Production Technical Manager, Schott Termofrost AB
The perfect machine for lamination on glass
We produce glass doors for cold storages in stores. ROLLSROLLER allow us to apply antifog film with perfect result without any contamination.
"We produce glass doors for cold storages in stores. Since the doors for dairy products are constantly opened and closed, condensation is formed on the inside of the door if the glass is not prepared.
That is why we laminate a special kind of film on the glass. To be able do that in a quick and efficient way, we were looking for right equipment for lamination on glass. Two years ago, we found ROLLSROLLER. At first, we did not really know what we had bought, other than it was usually used when producing signs. Now we know that the machine works in an excellent way for us and we are more than pleased with the result. Recently, we bought a ROLLSROLLER for our establishment in the Czech Republic.
Also, our machines are specially equipped with the Teknek cleaning system, since there are strict requirements of cleanliness. There cannot be any dust particles between the glass and the film."
Lennart Mellberg, Production Technical Manager, Schott Termofrost AB
Clear film lamination on glass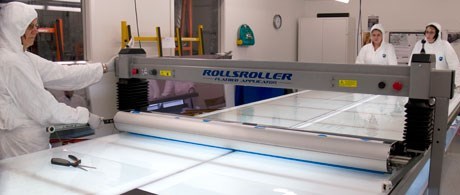 Production of glass doors, lamination of clear film on glass with ROLLSROLLER.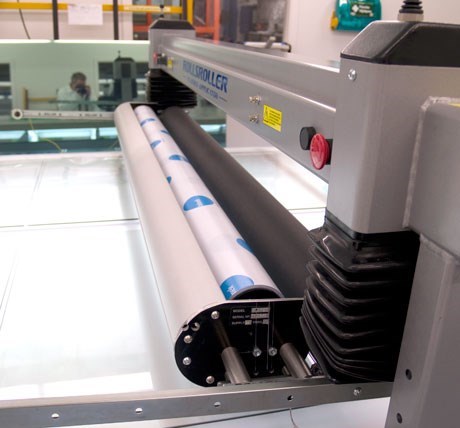 Cleaning system integrated on ROLLSROLLER.
Need advice? We can help you!
Fill in your details and our experts will contact you!